Our Fees and the Value They Provide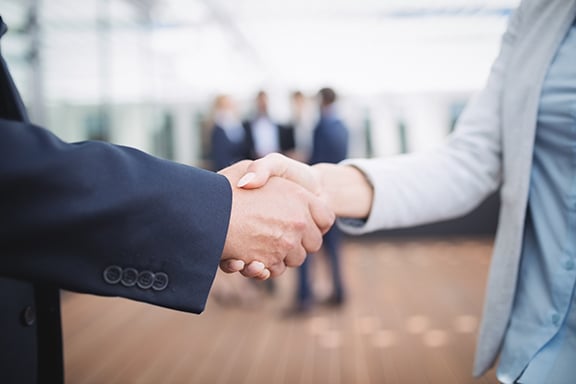 By Measured Wealth Private Client Group
There is a common belief in the financial services industry that advisors are only out to make a quick buck, but this couldn't be further from the truth. Wealth advisors can provide significant value and truly impact the lives of their clients for years to come. Because of this common misconception, we at Measured Wealth Private Client Group believe it's essential to be up-front and transparent about the fees we charge and the value we provide. Here is an overview of our fees and what you can expect from us as professional wealth advisors.
Our Services
We provide a personalized approach to financial services, meaning our clients only pay for what they need. We tailor our services depending on your unique situation. We offer:
Wealth management: We start by getting to know you. Understanding your personal needs and positioning them in the current financial climate is essential to help you achieve your portfolio objectives. We help you craft a plan that works best for you. And as changes arise in both your life and global financial markets, we continue to develop your plan to help you achieve your goals.
Investment management: We work with you to personalize your portfolio in investment opportunities across all markets. Our investment style is active, flexible, and global. No matter what you seek, we work with you to tailor your investments to your short-term and long-term needs. Whether you want growth of capital or to diversify concentrated holdings, we are prepared to help.
Financial & estate planning: We provide holistic and collaborative advice by examining your entire financial picture and designing a plan to help you strive toward financial independence. Regular reviews are provided to address your changing circumstances and needs. We also have strategic partners who can provide a complimentary review of your current estate planning documents as well as an in-depth review of your taxes.
Our Fees
At Measured Wealth, we are a fee-based registered investment advisory firm that acts as a fiduciary for our clients. As such, we only charge for the services we provide and do not earn money from kickbacks, commissions, or sales fees. We provide unbiased, professional advice that our clients can trust. Uncompromising quality is the foundation of our firm, and we believe that through a transparent fee structure, we can provide an even greater level of value to our clients.
We charge a percentage of assets under management (AUM). When you make money, we make money. By tying our performance to yours, we are able to eliminate conflicts of interest and focus solely on your long-term financial goals.
Our Value
With over 20 years of experience working with clients, the Measured Wealth team provides immeasurable value to those we are privileged to work with. Through our hard work, integrity, and uncompromising quality, we help clients make well-informed decisions and feel confident in their long-term financial futures.
We strive to align our services with our fees so we can create the ultimate value for our clients. Since our holistic approach is ongoing, we are able to assist with much more than just an initial plan. We can help implement recommendations and monitor them for any factors that can derail the plan. Because of this, we are able to make real-time changes that can improve the longevity of your financial position and increase the long-term value of your portfolio.
Reap the Benefits
If you're ready to experience the Measured Wealth difference, we would love to hear from you. Our greatest hope is that you will feel confident in our process and comfortable with our fees. Let an experienced wealth advisor guide you toward the financial future you desire by calling our office at 603-431-1444 or visiting our Measured Wealth Private Client Group website to set up a complimentary consultation.
About Measured Wealth Private Client Group
Measured Wealth Private Client Group, LLC was founded on the core values of our country, hard work, integrity, and uncompromising quality. Independence is our backbone. We diligently work for each client, assisting them in reaching their financial goals.
For 20 years we have inspired our clients to make informed decisions through education, communication, and service which exceeds their expectations. We serve a select client base, and for the benefit of our existing clients, we have a mutual selection process of accepting new clients every year.
We invite you to explore Measured Wealth Private Client Group, LLC and "Experience the Difference."