We're Never Too Busy to Help Someone You Care About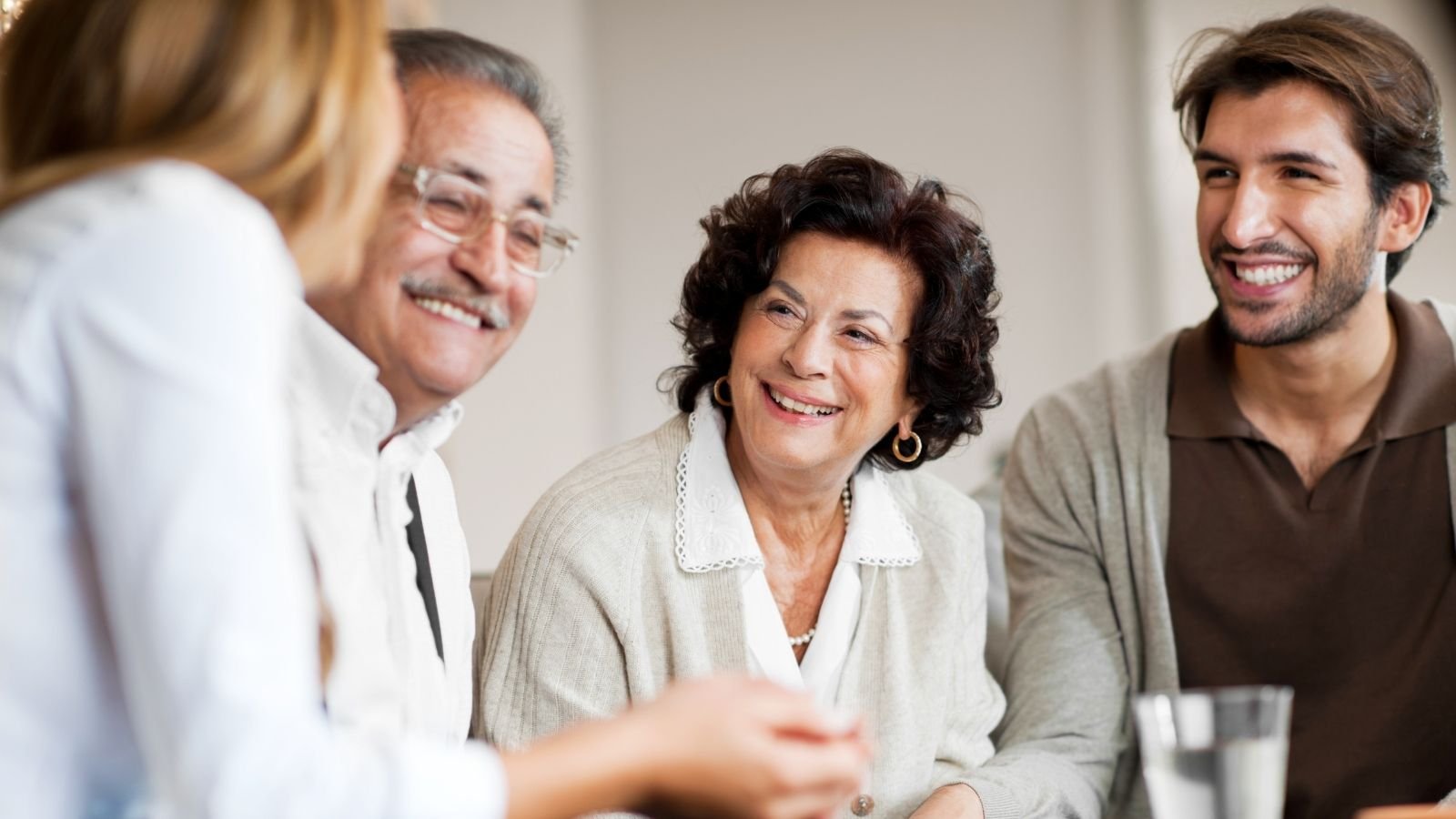 By Measured Wealth Private Client Group
Most of us would agree that family, health, and purpose are often the most important things in life. But I bet we'd also agree that money plays an important role in our lives as well. Having a steady flow of money helps us feel secure and stable, which in turn offers the freedom to focus on the people and activities that really matter to us. Money can provide us the means to take care of our health, travel, hobbies, and ability to care for our loved ones. Ultimately, money allows us the freedom, security, and stability to live our best lives.
Yet money can also create stress and worry as we try to make the most of it. A financial advisor can offer objective advice while forming a long-term relationship with clients, therefore becoming an integral part of their financial plans. The guidance of a financial advisor can give you the peace that comes with knowing your finances are in capable hands.
Finding a trusted advisor is an important decision that takes careful thought. At Measured Wealth Private Client Group, we take it very seriously and are honored to have the opportunity to help you on your financial journey by offering our experience and knowledge. Because referrals are an important part of our growth, we would be delighted to connect with clients you know who may benefit from our services.
To support you in your decision of your quest for a trusted advisor, here are a few tips to consider when weighing your options:
The Measured Wealth Private Client Group Difference
We've been fortunate to work with a wide range of clients who refer their colleagues, friends, and family members to us. We believe so many people have referred others to us for a few different reasons:
A personalized real-world approach.

No two clients will be exactly the same, and neither will their financial needs. That's why we create a plan focused on your unique financial goals. We take the time to outline a customized strategy based on your specific needs, goals, and circumstances.

Strong relationships.

We prioritize a hands-on client-centered approach, which has led us to build long-lasting relationships with so many of our clients. We're proud to serve as a go-to resource and support system when someone faces a tough decision or goes through a life transition.

A long-term commitment.

We recognize that financial planning and investing is not a static process. Life changes happen and investment objectives can shift over time. That's why we provide ongoing guidance and support. Whether it's saving for your children's college education, planning for retirement, or preserving assets for future generations, we seek to provide the resources and continuous management necessary to keep you working toward your goals.

A dedicated team.

As seasoned professionals, we strive to maintain a high-touch and personalized experience, and to help our clients simplify complex decisions about their money. With a dedicated team of professionals on your side, we hope you can feel more confident as you navigate life's challenges and planning opportunities.
The People We Serve Best
At Measured Wealth Private Client Group, we strive to partner with you and help carry your financial burden, aiming to make your wealth work for you, not the other way around. Because we like to form trusted and close relationships with our clients, we also strive to work with people whom we believe we can best serve, specifically successful individuals looking for guidance on how to maximize their long-term finances. We take pride in helping small business owners, non-profits, and pre-retirees to understand how to balance risk versus reward and the process of moving from wealth accumulation to the distribution phase of your financial life. Delegate your financial matters to a professional you can trust so you can simplify and focus on what's important.
Do You Know Someone to Refer to Us?
We understand that managing finances can be both overwhelming and time-consuming. This is why we strive to provide easy-to-understand advice and reliable resources to help alleviate your stress. We value personalized attention and care, and we would love to help your loved ones too.
If you're a client with our firm and have enjoyed working with us, we hope you'll refer a friend, colleague, or family member who may be seeking unbiased advice. Feel free to send this article to them, and if they're interested in partnering with us, they can reach us by calling our office at 603-431-1444 or visiting our Measured Wealth Private Client Group website to set up a complimentary consultation.
About Measured Wealth Private Client Group
Measured Wealth Private Client Group, LLC was founded on the core values of our country, hard work, integrity, and uncompromising quality. Independence is our backbone. We diligently work for each client, assisting them in reaching their financial goals.
For 20 years we have inspired our clients to make informed decisions through education, communication, and service which exceeds their expectations. We serve a select client base, and for the benefit of our existing clients, we have a mutual selection process of accepting new clients every year.
We invite you to explore Measured Wealth Private Client Group, LLC and "Experience the Difference."